It can be very frustrating to get our carpets cleaned by professionals so that they could look dirty again quickly. Most cleaning methods are not so efficient to remove all the old hair, dust mites, chemicals, or other soapy residues. After the professional carpet cleaner team leaves your premises, the residues are left behind in your carpet. They act as a magnet for dirt to make a new layer. But don't worry there are some ways to slow down the process.
Let's have a look at the starting point of the carpet. After one year of buying the carpet, even if it is new. It still holds more than one pound of dust, dirt, or mold. Then, on top of that, you can find bacteria, skin flakes, and many kinds of allergens on your carpet. It leads to creating an unhygienic environment in your home. The more you walk on your carpets the more dirt you deposit in your carpet. Let's discuss some tips for keeping your carpets clean for a long time.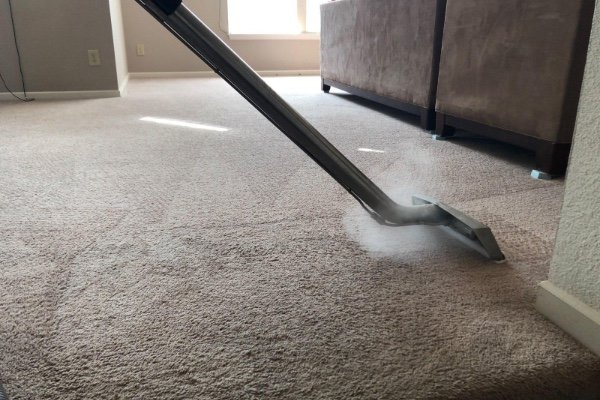 Put your carpets on a cleaning schedule: Vacuuming is a mandatory thing to do. But it will not be enough to remove everything from your carpets. So, we highly recommend carpet manufacturers to at least get your carpets cleaned by professionals once every three months. It will help you to remove the grime which is deep inside your carpets. People don't bother about it and do not put their carpets on a cleaning schedule. That's the reason that their carpets are dirty again and again. So, to avoid it, make a carpet cleaning schedule.
Treat stains quickly: Stains can be very tough to deal with or even they can remain permanently on your carpets if you leave them for a while on your carpet. Stains like pets' urine are very tough and it contains damaging enzymes or proteins which can damage your carpets very badly. You should call a professional carpet cleaner to get rid of the stains, and if you are thinking of trying some remedies to get rid of them, then, don't. Bleach occurs on carpets due to the use of the wrong cleaning solutions.
Avoid the urge to walk on your carpets with bare feet: Many people do walk on their carpets barefooted and many people walk wearing shoes on their carpets both of these urges are wrong to do a thing for your carpets. You never walk on your carpets either wearing a shoe or barefooted. Instead you should use home slippers to walk on your carpets which will help you avoid dirt from your carpets. And your carpets will live long.
Conclusion
These are some of the things which people don't follow and make their carpets dirty again and again. Even just after the cleaning process by professionals. You should not avoid these steps and get your carpets cleaned at least once every three months by hiring professional carpet cleaners Berwick. They are the experts in carpet cleaning, so they can assure you the best carpet cleaning results and also they will help you to make your carpet look beautiful for longer and prolong its life too. Please feel free to contact us at 00344277761, and we will get back to you as soon as possible.